How Big Is Google's Mobile-Friendly Algorithm?
Apr 02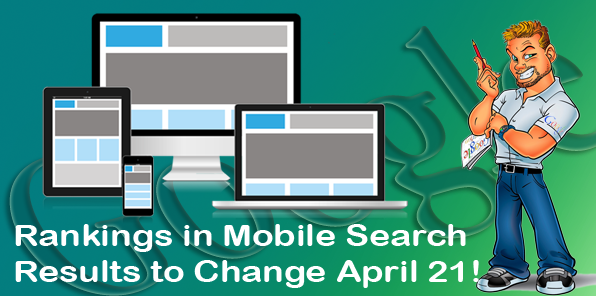 Google's Zineb Ait Bahajji from the Webmaster Trends team was quoted at SMX Munich this month as saying the upcoming mobile-friendly ranking algorithm launching on April 21st will have more of an impact on Google's search results than the Google Panda update and the Google Penguin update did.
So what does this mean for you?
On March 24th, Google answered a series of questions on the topic of the new mobile-friendly ranking algorithm. Here are the 3 big takeaways from this:
The algorithm will start rolling out on April 21st and will take a few days to a week to complete the process globally
You are either mobile friendly or not! There are no degrees of mobile friendliness in the algorithm
To find out if your site is mobile friendly, check your site in the live mobile search results to see if you have the mobile-friendly label.

Mobile site searches already surpass desktop searches (and it's still growing). The majority of traffic is anticipated to come increasingly from smart phones and tablets.

Connect with Us
Contact Info:
Phone: 888.653.8372